Monash University
Bachelor of Commerce and Information Technology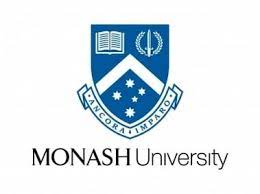 Commerce and information technology are inseparable in the modern world, and the need for more sophisticated technology is intense. People with the commercial skills to understand and implement technology are in high demand, and with these two degrees you will have these skills.
You could:
combine Accounting and Software Development to create software programs for accountants
mix Games and Immersive Media and Marketing Science to understand the demands of selling a video game franchise
pair Business Information Systems with Econometrics or Actuarial Science to develop expertise in the growing field of data analytics
learn how to commercialise information technology services and products.
This course leads to two separate degrees:
Bachelor of Commerce, and
Bachelor of Information Technology.
You will gain all the benefits of each degree course and be fully equipped to pursue a career in either field separately or to combine the two in your chosen work.
This double degree course gives you a wide variety of career opportunities. Depending on the major combinations that you choose, you will develop the skills to work across key areas of information technology, or use your IT skills to work for small and large businesses or corporations such as banks and insurance firms, marketing or communication agencies, or across the government or healthcare industries.
Your combination of skills could also lead to roles in project management, systems management or data analytics. The blend of Information Technology and Commerce will ensure you have the technical skills required in IT supported with a solid business education that will lead to a successful career.