University of Canberra
Bachelor of Business Informatics (706AA.8)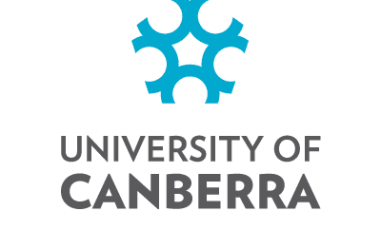 Make information and communications technology your business
If you enjoy IT but prefer the science of data management and building innovative systems designed to streamline and maximise productivity, then UC's Bachelor of Business Informatics is the perfect course to teach you how.
Accredited by the Australian Computer Society, UC's Bachelor of Business Informatics is an interdisciplinary degree providing a bridge between the areas of business and information technology.
In this course you will learn how to critically analyse complex systems and if required, completely design or redesign robust management systems, in order to meet the specific needs of a business.
Your study will set you on the path to becoming an invaluable information and communications technology professional, with further postgraduate study available in advanced or related fields.
This course also has one of the best graduate outcomes in Australia and experiences an exceptionally high demand for graduates, especially from within the government sector, due to its location in Canberra.
This course allows you to future-proof your career by offering the option to specialise in Cloud Computing and the Internet of Things, Cybersecurity and System Administration or Data Science.
Study a Bachelor of Business Informatics at UC and you will:
achieve comprehensive insight into engineering aspects of computer science

study the current programming languages at an intensive level

be able to analyse and build complex integrated management systems

understand the methodology of software systems engineering using analysis and specification methods such as UML, XML, structured and soft systems methodologies

learn to design and build systems and software using specialist engineering tools

work within modern development environments that include Windows, Linux, mobile and cloud computing

gain high-level awareness of professional ethics, responsibilities, values and standard.

graduate with an internationally recognised qualification

be in high demand
Work Integrated Learning (WIL)
Work-integrated learning (WIL) is an integral component of the UC Bachelor of Business Informatics course as it offers students the opportunity to gain valuable hands-on experience and build professional relationships through real work, or work-like placements.
To help support your personal and professional development, UC encourages direct learning and networking via guest lecturers, expert industry-based tutors and working with a comprehensive focus on practical scenarios and case studies in your coursework.
This course also offers numerous opportunities to put your interdisciplinary knowledge and theories into practice through internships and cadetships with organisations such as PricewaterhouseCoopers (PwC), Fujitsu Australia, Birdsnest, the University of Canberra, and more.
In your final year you will also get to undertake a group project where you will be tasked and assessed on researching and analysing an existing IT issue and then building and developing a real-world IT strategy designed to improve the overall performance within a business.
Career opportunities
UC's Bachelor of Business Informatics is a globally recognised and industry respected qualification that is currently in very high demand in Canberra and around Australia. As a result, once you graduate you should be able to confidently transition into any one of the following careers:
IT security analyst

Business analyst

Systems architect

IT project manager

Information analyst

Data scientist

Digital systems architect

Chief information officer

Cloud computing architect

IoT engineer, developer or designer

Cybersecurity specialist

Service desk manager

System administrator

Cybersecurity operations manager

Big data engineer

Big data architect

Data scientist

Business intelligence specialist
 Course-specific information
This course is accredited by the Australian Computer Society (ACS) at the Professional level.
High-achieving students may be eligible to enrol in Honours in Information Sciences, and there are clear pathways from this course to the Master of Information Sciences (Research) and other postgraduate degrees.
Professional accreditation
This course is accredited with the Australian Computer Society at the professional level.