Macquarie University
Bachelor of Business and Bachelor of Game Design and Development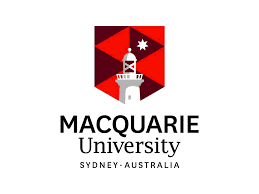 Summary
The Bachelor of Business will introduce you to a broad range of foundation and future-focused business units that will equip you for the jobs of tomorrow in a wide range of industries. In addition, you'll develop a valuable set of employability skills – leadership, strategic thinking, problem solving, communication, teamwork, and sustainable and ethical thinking – which are highly sought-after in today's rapidly evolving global business landscape.
The Bachelor of Game Design and Development will provide you with a thorough grounding in software design and development. The addition of specialist units that critically appraise video games as designs and cultural media products means you'll be equipped with the skills you'll need for a successful career designing and creating the next wave of popular video games and virtual worlds.
Key features
Boost your career skills by undertaking a unique employability unit

Be introduced to 15 key employability skills in first year, contextualise them in second year and apply them in third year.

Be taught by highly qualified and experienced lecturers

Learn about the latest industry trends, challenges and innovations from senior industry practitioners and expert academics.

Gain skills in all aspects of video gaming

Study video games design, development and appreciation while gaining broad programming and software engineering knowledge.

Acquire a mix of theoretical and technical skills

Get prepared to use current technologies and to create new technologies in the workforce.
For more information, visit Macquarie University