RMIT University
Advanced Diploma of Screen and Media (Content Creation and Design)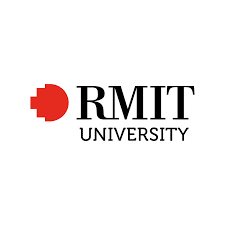 Overview
The Advanced Diploma of Screen and Media (Content Creation and Design) is delivered as part of a sequence, beginning with the Diploma of Screen and Media (Animation, Gaming and Visual Effects).
Upon satisfactory completion of the diploma you will be eligible to progress to the advanced diploma.
This advanced diploma gives you the broad base necessary to move ahead in the art, design, screen and media industries. RMIT is renowned as Australia's leader in screen, interactive and new media education. We'll provide you with a creative and supportive environment of artistic and intellectual investigation with great opportunities to forge industry connections.
This training is delivered with Victorian and Commonwealth Government funding.
Your learning experience will involve:
teacher guided instruction
peer teaching and class presentations
group discussion
independent project-based work
critiquing student projects
screenings
guest lectures
online activities
collaborative project work
independent investigation and study.
Courses offered as part of blended learning programs include a meaningful blend of online, on-campus, and workplace based learning tailored to the type of study you undertake. This learning is active, prioritising tasks that involve exploration and development of skills and knowledge through interaction and engagement.
Online aspects provide positive benefits such as flexibility and adaptability using digital activities and materials, while also strengthening the interaction and connection with timetabled and on-campus experiences such as tutorials, practicals, or workshops.